Why and how to migrate your business to Adobe Document Cloud – #adobe #zones #ICYMI #incaseyoumissedit #documentcloud #cloud #workplace #modernization | #RoadmapforSuccess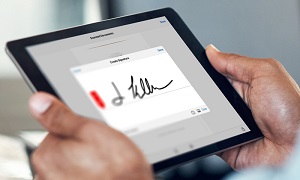 Over these last couple of years, many corporate leaders have figured out that the need for workplace modernization is more pressing now than ever.
With so many people working in remote and hybrid environments, it's important to take traditional work processes and digitize them so people can work together – efficiently – no matter where, when, or how they work. It's crucial for IT departments to find solutions that make this possible, and one prime example of this is Adobe Document Cloud.
[Read More Here]
Adam E. Williams
Account Manager with 20 years experience in Information Technology, Logistics, and Games Industries. Client-centric professional compelled to achieve greater win-win successes through focused solution sales. Striving to attain broader knowledge for greater achievements through continuous learning. Enthusiastic about providing proven customer service, sales, and communication to foster strong business relationships for mutual growth and benefit. I would love to share how my Sales, Business Development, Operations and Account Management experience and education can be a key asset to the success of your team or project. I have enjoyed a varied career over that time, which has given me a unique perspective and insight into business. More so, as an entrepreneur in the past, I have learned some powerful lessons on what to do to succeed as well as what not to do. I am a proven producer with a track record of increasing success and I have found that my success comes from continuous learning with a focus on the Pillars of Integrity, Creativity, and Perseverance. Let me bring that to bear for you in your project or team!